Looking for a real estate agent in Potsdam? We are your real estate agent in Potsdam!
Real estate in Potsdam. We are your real estate agent
Located southwest of Berlin, Potsdam – Brandenburg's state capital – has developed into a highly desirable residential area. Magnificent palaces, fairytale meadows and forests and dreamlike gardens are not stingy with their charms. Potsdam attracts artists, architects and creative people from all over the world, who find Potsdam an El Dorado for their works. Thus, Potsdam never stands still and is increasingly transforming itself into a sought-after place to live for families, investors and singles. With a real estate agent in Potsdam, you can quickly find your dream property or a suitable buyer for it.
Are you looking for a real estate agent in Potsdam?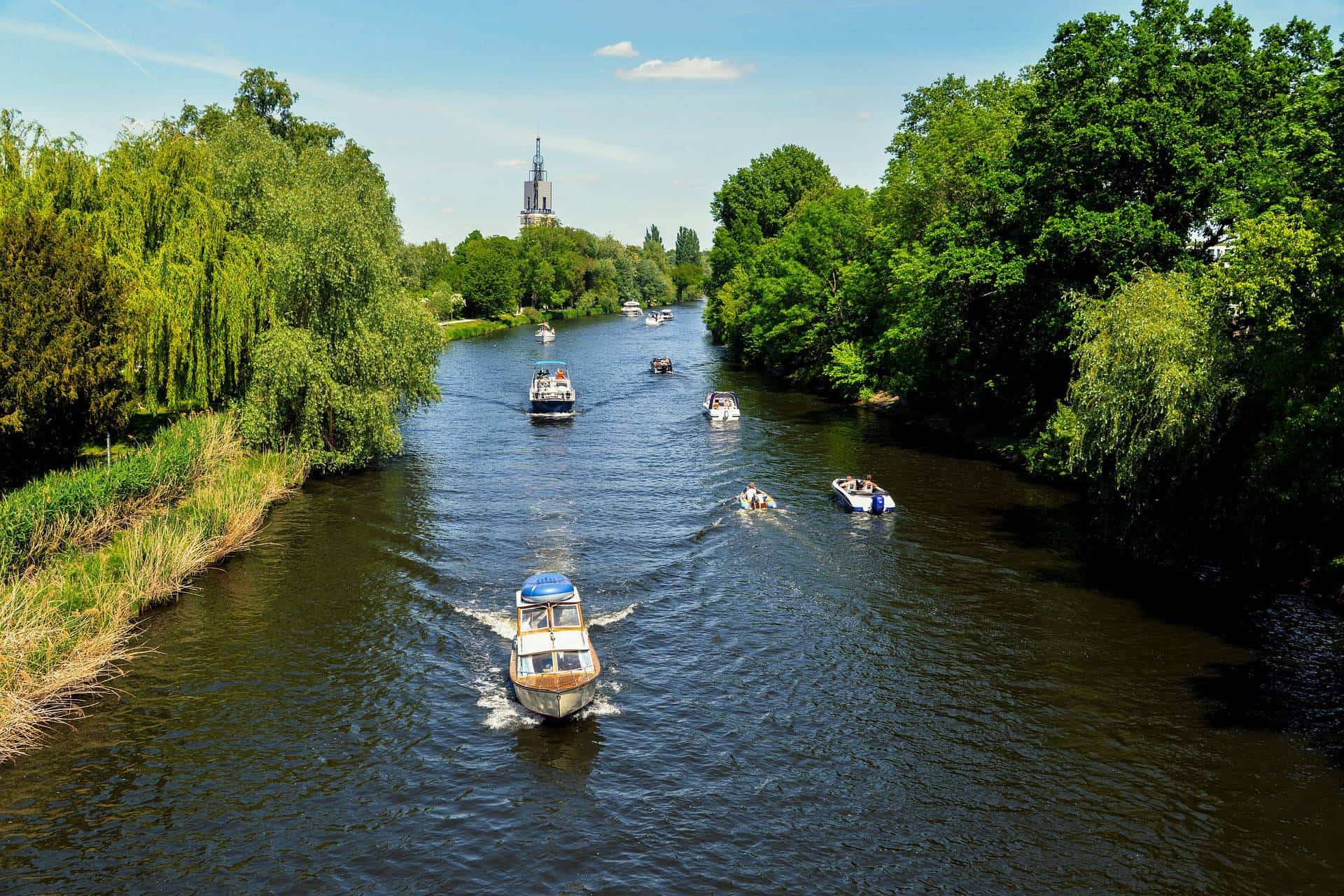 Then you have come to the right place at estateMoments GmbH. We are your contact if you want to buy a property in Potsdam or sell a property in Potsdam. Many years of experience, numerous successfully brokered properties and satisfied customers make us a competent partner for you, too, when it comes to your property.
The real estate market in Potsdam
The Havel city of Potsdam attracts not only, but above all, families. The Havel city is currently home to 160,000 inhabitants and is thus not even as big as Heidelberg. But Potsdam is ideal for all those who don't want to miss the big city but still want to enjoy the nature and tranquillity that Potsdam has in abundance.
Property prices in Potsdam
Property prices are also rising in Potsdam, but the purchase prices and rents for property in Potsdam are nowhere near as high as in Berlin. In this respect, Potsdam is a suitable location especially for all those who work in Berlin but want to afford a house or flat at affordable prices away from the hustle and bustle of Potsdam.
estateMoments – the partner for you
In 2018, we were once again named "BELLEVUE BEST PROPERTY AGENT" by BELLEVUE. The criteria for this award are above all market knowledge, advice, variety of offers, quality of offers and after-sales service. We are also happy to be a competent partner for you when it comes to your property in Potsdam.
Award as "Immobilien Scout 24 Premium Partner
"Immobilien Scout 24.de" also awards recommended real estate agents as "Premium Partners" once a year. We at estateMoments were also awarded this distinction this year. Many years of brokerage experience, commitment and excellent customer ratings are just some of the criteria.
If you too would like to live in beautiful Potsdam or sell a property in Potsdam, we are here for you. We advise property sellers and buyers in a competent, committed and goal-oriented manner. Together with you as a seller, we will find the right sales strategy for your property in Potsdam. Property seekers, on the other hand, have a competent contact person in Potsdam who knows the local property market and will find the right property for them. Please feel free to ask us for our references or property offers in Potsdam, you won't regret it, we look forward to hearing from you!
Would you like to value your property in Potsdam and the surrounding area?
Your estate agent in Potsdam and the surrounding area
Real estate offers in Potsdam
estateMoments – Ihr Immobilienbüro in Berlin und Umland
Seit vielen Jahren, sind wir für zahlreiche, zufriedene Kunden in Berlin, Potsdam und im Land Brandenburg der Immobilienmakler des Vertrauens. Wir sind Ihr Partner, wenn es darum geht, die Immobilie zu verkaufen oder zu kaufen. Doch auch viele weitere Leistungen gehören zu unserem Angebot. Vereinbaren Sie gerne einen unverbindlichen Kennenlern-Termin. Wir freuen uns auf Sie!