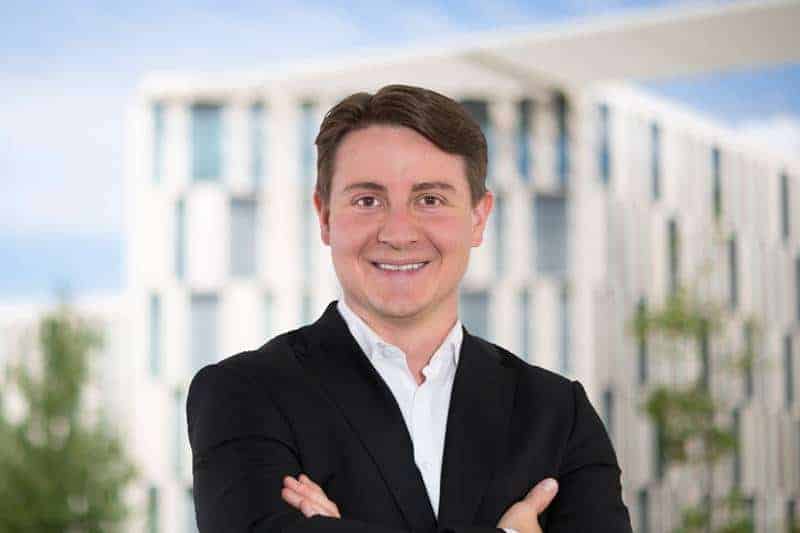 René Atz-Asen
There is no such thing as can't!
The successful estateMoments team consists of experienced and dynamic people who have made their passion their profession. All employees are permanently employed and I am responsible for the management, René Atz-Asen:
After completing my secondary school leaving certificate at a business school in Munich, my professional career began in 2000 with the acceptance of a
Apprenticeship as bank clerk (IHK), which I successfully completed in 2002. After completing my training, I was called up for basic military service and then, from the end of 2003, I trained as a commercial clerk in the real estate and housing industry (IHK), which I successfully completed in September 2005. After completing my second training, I worked in the following years, first in a law firm operating throughout Germany in the area of forced administration of real estate in Munich and then with one of the largest construction and real estate groups in Germany at the time as a real estate administrator in Frankfurt am Main, before I became a real estate agent in Frankfurt am Main in 2008.
The first step to change from the administrator's activity into the broker's activity was not easy for me at that time, because I myself did not have a good opinion of the profession of the real estate agent due to my experience as a real estate administrator as well as other negative experiences until then. For this reason, I decided from the very beginning that the measure of my success should not be the 'quick money', but primarily the satisfaction of my clients and the sustainability of the cooperation with them. Since the middle of 2011 I have been working as an independent real estate agent in Berlin and I feel as closely connected to this city as I do to my profession.
In my professional life, I am thrilled that no two days are the same, that our everyday business life is 'humanized' and that day after day there is the opportunity to create added value with inventiveness and creativity. What distinguishes estateMoments and me in particular is that we have the unbending will to improve and we only really take off when others have already thrown in the towel.
About my private life I am happy to share with you that I am a husband and father of a daughter, live in the southwest of Berlin at the border to Potsdam and like to do gardening, if my limited free time allows it. Other hobbies of mine are gliding, hiking and badminton. As a child, I was a passionate Monopoly player, which is why you could say that I am a Monopoly player today: Practice early.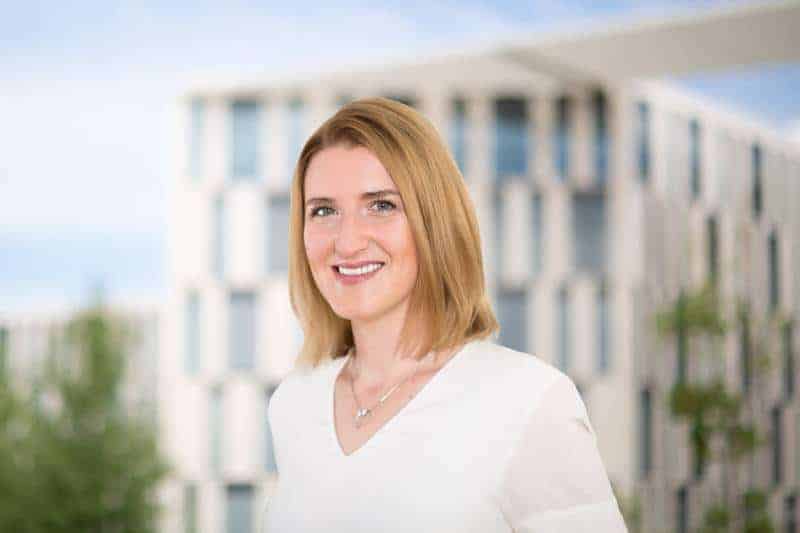 Ilona Atz-Asen
Empathic, perfectionist and legally compliant
Ilona Atz-Asen grew up in Berlin, is a fully qualified lawyer and has been successfully asserting herself as a real estate agent for many years. In the little free time she has between work and family, she enjoys sports. Since she speaks not only English but also fluent Polish, she is in a way our linguistic bridge to the neighboring country.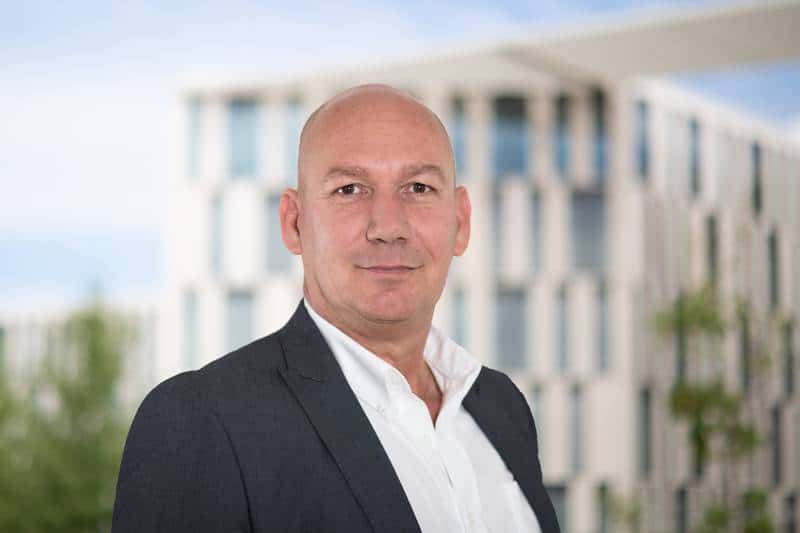 Stephan Hemmerling
Optimize, change, implement – prepare for the future
This is the motto of Stephan Hemmerling, the COO of our company.
Those who deal with the challenges of tomorrow can prepare the operative area for the future at an early stage and align it strategically so that the company shapes the market and not the other way around. This also includes always doing a little more than just meeting the requirements of our customers. In the first step, we succeed by bringing our customers together with our employees,
and our employees earn the trust of our customers with empathy, competence and goodwill.
In this sense, he determines the daily routine with pragmatism and a business-oriented way of thinking, even in day-to-day business. He has to keep many balls in the air at the same time, keeping an eye on, optimizing and implementing all internal company procedures and processes to ensure that daily business runs smoothly.
In addition, he is jointly responsible for the quality and competitiveness of our services, which our company offers on the market. Through future-oriented changes, he contributes to a goal-oriented and healthy growth of our company.
Career:
Stephan Hemmerling is Chief Operation Officer at estateMoments, where he is jointly responsible for employee development, efficiency, optimization and future strategic direction of the company. Prior to joining estateMoments, Stephan Hemmerling spent more than 25 years in a variety of real estate industry management positions. Most recently, he was responsible for the personnel management of a medium-sized property or WEG management company.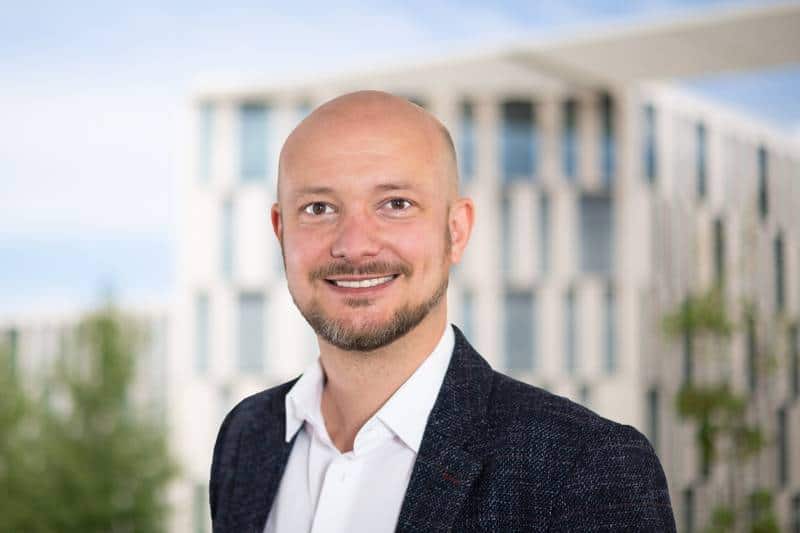 Olaf Peistrup
Communicative, strong in coordination and always friendly
Olaf Peistrup doesn't let anything get out of hand so quickly. As our office manager with a background in law and business administration, he is often the first point of contact for our customers and therefore a friendly figurehead and backbone of our company at the same time. In his free time he loves to go for walks with his French Bulldog "Lilly" as well as to meet friends and have a good meal.
Robert Huhnholz
Reliable, perceptive and competent
As a skilled merchant of the real estate and housing industry Robert Huhnholz has meanwhile more than 10 years of professional experience in different subject areas of the real estate industry. Starting with the management of rent and special property, the preparation of heating and operating cost or housekeeping bills, up to the technical support of larger housing estates in the entire greater Berlin area.
He made a conscious decision to work in the real estate industry because of the varied subject areas and the opportunity to work with many different people and characters.
As a native of Berlin, he has excellent local knowledge in his home town as well as in the surrounding area of Berlin and is one of the few locals in the capital. In his free time he is enthusiastic about his family and everything to do with film and sports.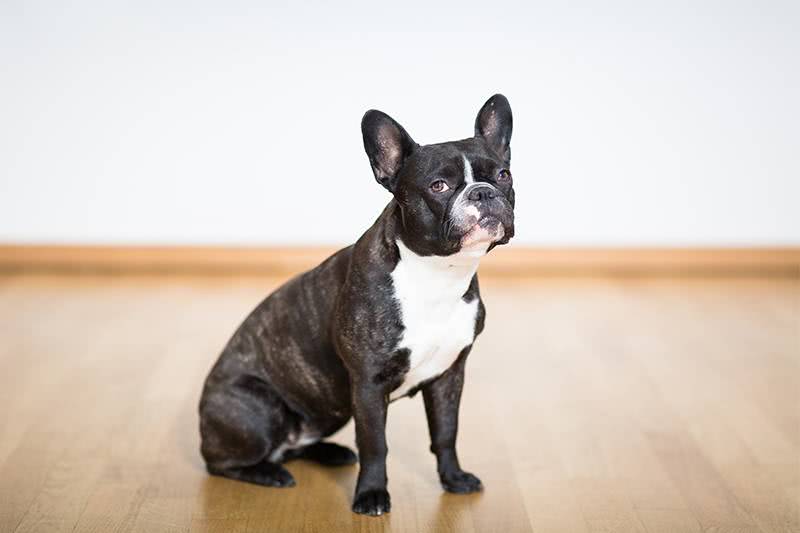 Lilly (Office dog)
Figuratively seen she has here the thickest fur
Many a letter carrier and parcel deliverer approaches our office with awe since she has been with us. For the few files that we still have to keep in our office, she is our data protection officer. Behind the initially sometimes rough shell, however, there is, as so often, a good soul who is very happy about every stroke and little snacks.