Your estate agent in Berlin-Wilmersdorf and the surrounding area
Living in Berlin-Wilmersdorf – in the best of company
Finding a property without an estate agent in Berlin-Wilmersdorf has become very difficult these days. But not all prospective buyers know exactly where the district in question is located. For all non-residents, Berlin-Wilmersdorf is located in the southwest of Berlin! Nestled between the districts of
Charlottenburg
Halensee
Schmargendorf
dem gutsituierten Bezirk Steglitz-Zehlendorf
dem klangvollen Dahlem
sowie Tempelhof-Schöneberg
Berlin-Wilmersdorf – a haven of sophistication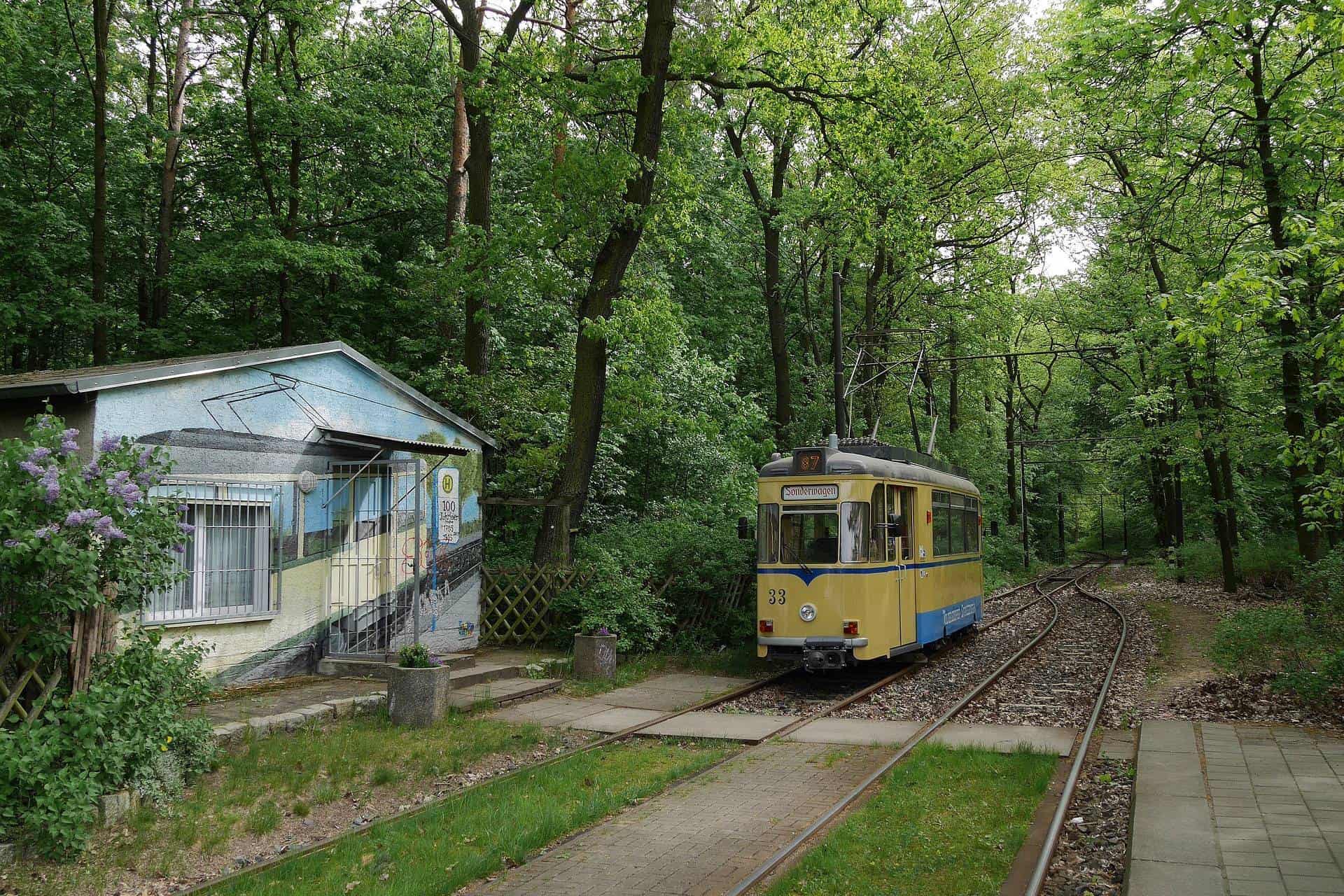 Admittedly, the numerous representative old buildings in Wilhelminian style, the elegant city villas and noble single-family homes may well give an impression of Wilmersdorf's conservative upper-middle-class history, but despite all the solidity "behind the façades", Berlin-Wilmersdorf presents itself more urban and varied than ever. A sense of tradition and cosmopolitanism are not mutually exclusive here.
Fasanenplatz, for example, with its numerous cafés and bistros, is an enticement to "savoir-vivre". The "Bar jeder Vernunft" also enjoys a world-wide reputation as a cabaret and theatre restaurant, as does the Kurfürstendamm (which Wilmersdorf shares with Charlottenburg, among others) as one of the most dazzling boulevards in Europe. Visitors from all over the world find it hard to escape the charm of Berlin-Wilmersdorf. Recently, the legendary New York Times, among others, named Rüdesheimer Strasse one of the most beautiful streets in Europe, praising it for its relaxed elegance. Finding a property without an estate agent in Berlin-Wilmersdorf has become very difficult. And as far as recreational value in the heart of the big city is concerned, Grunewalder Forst need not fear comparison with the Central or Hyde Parks of this world.
Feel free to contact us, we would be happy to be your agent for your real estate matters in Wilmersdorf.
Sought-after contact points and neighbourhoods in Berlin-Wilmersdorf
Fasanenkiez. The area around Ludwigkirchplatz is the destination for every night owl in Berlin-Wilmersdorf. In addition to numerous restaurants and cafés, it is also home to the Bar Jeder Vernunft and the music faculty of the University of the Arts.
Fehrbelliner Platz. The residential quarter around Fehrbelliner Platz has a captivating Bauhaus style. Not far away is the Preußenpark, which attracts the whole of Berlin to the so-called "Thaiwiese" every Sunday in summer. Culinary delights from all over the East Asian region are prepared and offered there authentically and deliciously at improvised stalls.
Güntzelkiez. The area named after Güntzelstraße south of Hohenzollerndamm, between Brandenburgische Straße, Bundesallee and Berliner Straße offers several architectural gems from the Wilhelminian period such as Hohenzollern – or Nikolsburger Platz.
Prager Platz. Prager Platz, for many years one of the cultural centres of West Berlin, was almost completely destroyed during the Second World War. Since 1987, on the occasion of Berlin's 750th anniversary, it has once again become a lively neighbourhood centre with numerous shopping opportunities and restaurants.
Rheingauviertel. Rüdesheimer Platz The Rheingauviertel (built in 1905) has survived two world wars almost entirely unscathed. Built in the picturesque English country house colony style, the streets still invite you to stroll around. Especially in summer, you shouldn't miss the "Rheingauer Weinbrunnen" (Rheingau wine fountain) on Rüdesheimer Platz. But also during the rest of the year it is worthwhile to stroll through the Rüdesheimer Straße, one of the "twelve most beautiful streets in Europe" (The New York Times).
Artists' Colony. In the southern Rheingauviertel lies the Künstlerkolonie, three large Bauhaus residential blocks. With "affordable and functional living" as its goal, this quarter contrasts with the otherwise rather generously planned-painterly Rheingauviertel to the north or the neighbouring Steglitz to the south. However, the "garden city" concept also pleases the eye here with its leafy block interiors.
Wilhelmsaue. Wilhelmsaue is the historical core of the former rural community of Wilmersdorf. The Auenkirche and the Schoeler-Schlösschen located there are among the oldest surviving buildings in Berlin-Wilmersdorf (1752/53). The Volkspark and the Fennsee lake are also in the vicinity.
Your real estate agent in Berlin-Wilmersdorf. The advantages at a glance
Central yet quiet location in the heart of the city
Relaxed living in the best neighbourhood
Friendly and family-friendly environment
Excellent gastronomy
Excellent infrastructure and connections
Housing options in various price ranges
Very good shopping and recreational opportunities
Historic architecture
If you are also drawn to Berlin-Wilmersdorf and are looking for a property, we look forward to hearing from you. Your estate agents in Berlin-Wilmersdorf.
Facts about Berlin-Wilmersdorf
Area: 7,16 km²
Inhabitants: 100.943 (30. Jun. 2018)
Administrative district: Charlottenburg-Wilmersdorf
Today's districts of Berlin-Wilmersdorf
Wilmersdorf
Grunewald
Schmargendorf
Halensee
Would you like to value your property in Wilmersdorf and the surrounding area?
Your estate agent in Wilmersdorf and the surrounding area
Real estate offers in Wilmersdorf
| | |
| --- | --- |
| Kaufpreis | 460.000,00 € |
| Wohnfläche | 95,8 m² |
| Grundstücksfläche | 5.062,0 m² |
| Anzahl Zimmer | 3,0 |
| Anzahl Badezimmer | 1,0 |
estateMoments – Ihr Immobilienbüro in Berlin und Umland
Seit vielen Jahren, sind wir für zahlreiche, zufriedene Kunden in Berlin, Potsdam und im Land Brandenburg der Immobilienmakler des Vertrauens. Wir sind Ihr Partner, wenn es darum geht, die Immobilie zu verkaufen oder zu kaufen. Doch auch viele weitere Leistungen gehören zu unserem Angebot. Vereinbaren Sie gerne einen unverbindlichen Kennenlern-Termin. Wir freuen uns auf Sie!