Philosophy
The sale of a property is not just a business with financial interests. Rather a real estate was, is and will always be the home of people and thus a relationship between people and space.
The cornerstones for a long-term and trusting relationship on an interpersonal level are in particular honesty, commitment, openness and appreciation. These qualities should also be fulfilled by the real estate agent you trust.
Our service claim is:
People are always in the center
Professionalism in all areas
Awareness of cause and effect
All-round customer care by direct contact person
Creation of added value for our customers
Satisfied customers
The goal of every company is to work economically and to make profits. We are also interested in working profit-oriented for the continuity of our company. However, we place special emphasis on a sustainable way of working in order to build a long-term and trusting relationship with our customers. Therefore, among other things the principles apply to us:
'Quality before quantity'
'Resistance before speed'
'Truth and transparency'
For us it is not only important to have a fair, respectful and friendly interaction with our fellow human beings. We also attach great importance to being perceived as a competent and quality-conscious partner. In spite of all harmony, we have also made it our business to speak out uncomfortable truths.
We vouch for the fact that our raison d'être is not only the achievement of profits, but equally the benefit for our customers.
Why Us
The success of a good service is characterized by the fact that the service provider knows the wishes and goals of the customer, he has a plan how these can be achieved and committed and equally capable employees implement this plan consistently and in a structured way.
In this sense, we accompany the sale of your real estate from A-Z from one source and relieve you of time. From the beginning of our activity you no longer have to actively take care of the sale of your property yourself and have more time for the things in your life that will move you forward.
We are the right partner for your real estate sales, because…
We identify possible sales obstacles/sales hindrances in the course of our detailed sales preparations and support you in removing them.
For your safety, we do not rely on assumptions, but on a detailed property fact check.
We provide really detailed and transparent information in our exposés.
We identify possible sales obstacles/sales hindrances in the course of our detailed sales preparations and support you in removing them.
We identify possible potentials in the course of our detailed sales preparations and help you to leverage them.
We burn with dedication and love for detail for you and your property.
We are not only active at the beginning of our activities, but also remain active in order to bring our contracts to a successful conclusion.
We understand challenges not as a burden but as an opportunity.
We approach tasks actively and are always ready to go the extra mile.
A positive cooperation at eye level is important to us.
The positive evaluations of our many customers speak for themselves.
Who we are
The basis of our success and our continuous growth since the foundation of the company is our profound knowledge of the market and the great commitment of our employees. The estateMoments team consists of qualified, experienced and dynamic employees who have made their passion their profession. All employees are permanent employees with a real estate or legal background and dedicate their full-time work day after day to the wishes and goals of our clients.
Main areas of activity
Our activity is mainly focused on the sale of real estate. We sell for our clients mainly residential real estate and also selected/special commercial real estate. We offer the letting of real estate exclusively within the scope of developer follow-up leases or for customers who have acquired their real estate through us or would like to have it sold through us following a new lease. Our regional areas of activity are in Berlin and Potsdam, in the Brandenburg area surrounding the two capitals and in the Baltic Sea region.
Services
For us, the following are a matter of course: accessibility, individual visits and no collective visits, meaningful and honest exposés, regular reporting, we stay up to date through further training.
Our services are among others:
Initial consultation free of charge and without obligation for you
Market value determination and price consulting
Due Diligence for every property we offer
Procurement of missing documents and proofs
Energy Performance Certificate
Floor plan creation or revision
Creation of professional photo shoots
Creation of visualizations for new construction and renovation projects
Creation of virtual tours (360° viewings) for existing properties
Sales optimization
If necessary: Free initial consultation by a qualified lawyer
If necessary: Free initial consultation with a qualified tax consultant
Advertisement in all common real estate portals
Interested parties
Client support
Mediation between the interests of buyer and seller, moderation of purchase price negotiations
Established network in all areas around your real estate
After Sales Service
We represent your interests
As a service provider, we always strive to achieve the best possible result for you in the sense of our mission.
Of course we try to reach our order goal as soon as possible. However, we do not forget that for a positive overall result, not only the processing time but also other factors such as the purchase price of your property are important.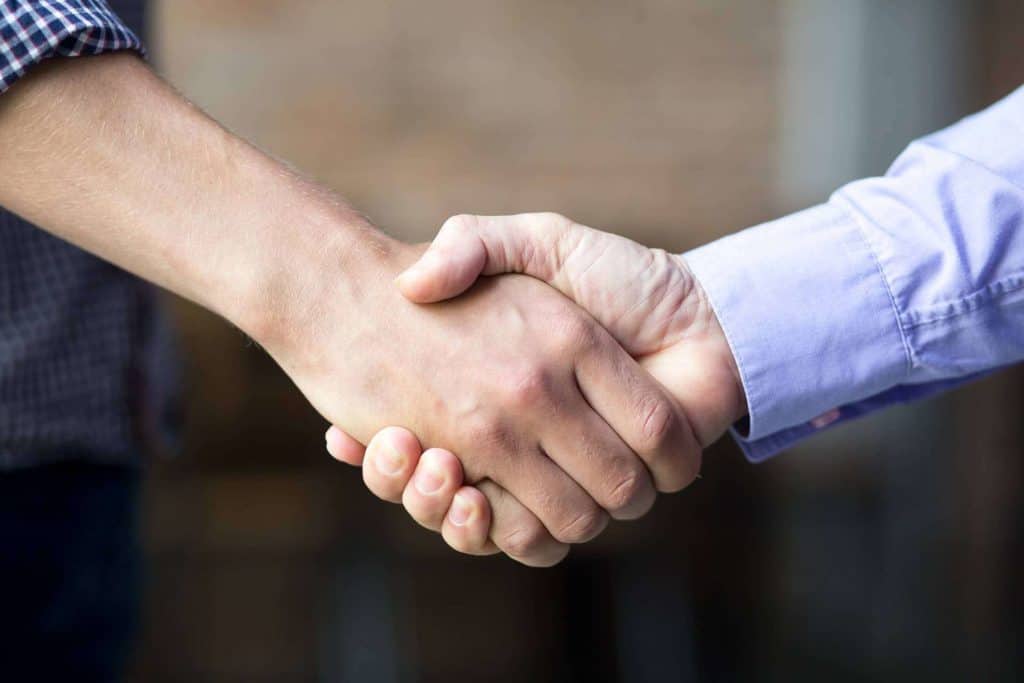 Why an estate agent…
Free initial consultation with market value assessment: The real estate market can be divided into different sub-markets according to region, type of property or its use. As a permanent and experienced market participant, the real estate agent is a valuable contact for the sub-markets that are in his regular field of activity. In addition, his experience enables him to familiarize himself within a short period of time with those areas in which he is not regularly active. For a meaningful determination of the market value, an analysis of comparative and empirical values is an indispensable prerequisite. In contrast to this, a private real estate provider usually has to acquire the market knowledge required for a property sale. For the examination of the determined comparison value the expert real estate agent is additionally able to apply recognized valuation methods (determination of material and income value, ROI analysis), which are also used by appraisers who are regularly commissioned by banks in the context of their financing audit.
A good real estate agent will provide you with an appointment to get to know each other and advise you on possible obstacles to selling and potential for optimization, in order to provide you with the best possible support in your decision making. If necessary, he will recommend early on to involve other specialist advisors such as tax consultants or surveyors.
Time gain/concentration: When a real estate agent is hired, the agent relieves the client of the time involved in selling or renting the property. The sum of the time saved for the client is therefore equal to the sum of the activities required for the sale. Taking into account all the preparations, the acceptance of incoming telephone calls and all the necessary follow-up work, the total time saved is sometimes considerable. A full-time real estate agent concentrates all his or her efforts on fulfilling his or her contractual obligations. The owner of a property can, if at all, only devote an extremely limited part of his manpower to the search for a suitable prospective buyer. The remaining time reduces his free time.
Professional competence: Ideally, a real estate agent has a real estate business education as well as several years of professional experience in the real estate industry. This ensures that the real estate agent not only acts as a link between seller and buyer, but is also a competent advisor for any questions that arise. In addition, the real estate agent is thus able to recognize difficulties or risks at an early stage and to eliminate or avoid them.
Social competence/intermediation activity/common representation of interests: The goal of the real estate agent's mediation activity is to enable different parties to reach a common agreement. To this end, the Real Estate Agent must contribute through the totality of his personal skills and attitudes, recognizing the individual goals of each party to the agreement and aligning them with the attitudes and values of the other party. The real estate agent as an intermediary does not make any decisions of his own, but is only responsible for the procedure as an advisor. The real estate agent as a mediator is thus the impartial third party, who has to consider not only the interests of one party, but those of all parties.
Technical equipment: A professional real estate agent has the appropriate technical equipment, for example high-quality camera technology for photo and video recordings, virtual tours (360° tours) or measuring technology for the creation of floor plans and living space calculations, from which you as the client benefit.
Professional photo shoots: A picture says more than 1,000 words, and if a photo is bad (bad weather shots, dark rooms or the wrong room perspective), interested parties are not attracted but deterred. A good real estate agent will therefore take professional and appealing photographs of your property in good weather.
Floor plans: It is not uncommon for older properties to have no floor plans or the floor plans available from a property are not dimensioned. A good real estate agent will have floor plans recreated or will add dimensions to the existing floor plans. He will only sell you your property or offer it to you for purchase if he has checked the living space for correctness beforehand.
Creation of visualizations: If a property is yet to be built or a tenant does not want to allow photographs to be taken, appealing visualizations can help to positively influence the sale of a property. A good real estate agent should therefore have professional partners for this area.
Creation of virtual tours (360° viewings): It is often the case that a prospective customer has to travel a long way to visit a site. The possibility of a virtual inspection can help in such a case very much to avoid inspection dates not promising success. Sometimes it is also like that that inspection dates are temporarily not possible or only at times, which are not possible for each prospective customer. Especially in times of a pandemic, as we have already experienced, the virtual viewing of a property can offer a decisive added value in the decision-making process.
Energy performance certificate: A good real estate agent has partners through whom he is able to have an energy performance certificate issued for your property for a short time.
In some cases it is so that the entrance to a real estate is not possible or only at a time, for which we receive the release for it from the salesman and/or from the tenant, a virtual inspection, so that not success promising inspection dates can be avoided if possible. Thus all involved persons can avoid unnecessary expenditure of time.
Optimal preparation / meaningful exposé / collection of documents: For the sale of your property, a real estate agent will prepare a meaningful exposé with as many details, pictures and property and location information as possible. By presenting the property as comprehensively as possible and dealing with information in a transparent manner, no or only a few questions remain unanswered by interested parties at the first attempt. A prospective buyer can have the good feeling from the beginning that you have nothing to hide. Furthermore, in the course of his preparations the real estate agent gets a precise overview by viewing and checking all relevant documents and can identify possible obstacles to the sale or, if necessary, eliminate them before confronting a prospective buyer. In individual cases, it can be useful for the real estate agent to arrange with the seller to obtain an expert opinion from an expert. For example, a room air report for older prefabricated houses, a wood preservation report for leaking attics or a moisture report for leaking basements.
Sales optimizations: After a detailed inspection of the property as well as after reviewing the property documents, a good real estate agent should have recorded which factors significantly influence the sale and make recommendations for optimization, if these are possible. For example: Execution of cosmetic renovation work, obtaining a cost offer for the receipt of cost planning security, division of a multi-family house into individual dwellings.
Interested parties/execution of viewing appointments: Inquiries from interested parties are answered promptly by a good real estate agent and viewing requests are fulfilled in the foreseeable future. For the execution of inspection dates a certain eloquence, real estate technical expert knowledge and a certain emotional distance to the real estate is advantageous, in order to fetch prospective customers well and to be able to make founded and objective decisions. Not every owner has these attributes, but a good real estate agent should have them.
Regular reporting: To keep you, the client, informed about the purchase or sale of your property, a good real estate agent should provide you with regular updates (at least every ten to 14 weeks). Even if sometimes nothing or not much happens, it is important for you to know. Only if you know all the information relevant to your decision can you make the right decision for you.
Network: The client of a real estate agent benefits from the contacts that the real estate agent has built up in the course of his ideally long-term market activity, for example with notaries, banks and other financing partners, architects, lawyers, tax consultants, gardeners, craftsmen, etc. Apart from the fact that positive experience values already exist for the cooperation with these partners, the client usually also receives further advantages (e.g. price reductions or better availability) through the regular cooperation of the real estate agent with his partner companies. In the end, the seller/buyer of a property does not have to look for a suitable partner himself.
Procurement of financing: The real estate agent is either himself a financing partner of one or more credit institutions or cooperates with experienced financing partners, which he can arrange for his client.
Availability: When buying or selling a property it is often important to be able to make decisions quickly. A good real estate agent is therefore available for his clients not only during normal business hours, but also beyond them, or offers short call-back times in case of temporary unavailability.
Broad and targeted marketing: By far the most important marketing method for real estate is now Internet marketing. In addition to the large real estate portals such as Immobilien Scout 24 and Immowelt, there are now a large number of small real estate portals. However, there are also real estate that should not necessarily be offered on the Internet. A good real estate agent has a feel for whether and from when to advertise a property or only offers it within his network.
Newspaper advertisements, neighborhood mailings, newsletters or sales signs can also be suitable measures to sell a property in a targeted manner.
Assistance in the preparation of purchase contracts: During the preparation of the draft purchase contract and the coordination of a notarization-ready copy, it is important to mediate in a balanced way between the interests of the parties to the purchase contract and to enable a process that is as stress-free as possible. A good real estate agent does not only leave this task to the notary and is actively available to all parties as a contact person/link.
Performance-related remuneration: The real estate agent's remuneration is based on the success principle. As a rule, a real estate agent only receives remuneration for successful sales or letting efforts. Until then, he or she makes advance payments for his or her work and costs. If the real estate agent's work is unsuccessful, the client usually does not incur any costs for the services rendered by the real estate agent.
After Sales Service: Even after the sale or rental of a property, your real estate agent should continue to support you, helping you with any questions you may have, transferring an existing rental deposit or handing over the property from the seller to the buyer or from the landlord to the tenants. Your real estate agent should also help you with unpleasant issues such as making an own-use termination or in case of rent cancellation discussions with the tenant.
Witness function: If disputes arise after the conclusion of the sales contract, it can be an advantage that the real estate agent commissioned by you has accompanied the sales process as a neutral third party.